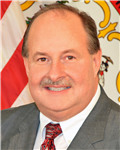 Fredric L. Wooton
Commissioner
West Virginia Alcohol Beverage Control Administration
Mr. Wooton began his career with the West Virginia Alcohol Beverage Control Administration (WVABCA) on Oct. 16, 1991, as an Inspector in the Enforcement Division. Mr. Wooton was promoted to an Enforcement Agent and later to Enforcement Supervisor. In January 2017, West Virginia Governor Jim Justice appointed Mr. Wooton to serve as Commissioner of the WVABCA. 
Working with elected leaders and other key stakeholders, the Wooton Administration has achieved significant transformation for the alcohol industry in West Virginia. Beginning in 2017, with the passage of the "Resort Bill", which was the first major change in 50 years to the "Private Club Act", and continuing throughout the COVID-19 pandemic, the WVABCA has implemented dozens of new license types. New opportunities for emerging businesses in West Virginia have occurred based on the new license types. In addition, expanded product availability resulting from Sunday sales for retail liquor outlets, extended hours of operation for on-premises licensees, and West Virginia moving from having 13 "dry'' areas to basically a "wet" state for retail spirits sales has also contributed to growth in the state.
Under Mr. Wooton's leadership, projects at the WVABCA Distribution Center that have been on the books for nearly two decades are nearly complete and additional modernization, safety improvements and other long-term projects are in various stages.  
The WVABCA continues to seek creative and effective solutions to protect the public and our youth with educational programs such as the DUI Simulator, NO School Spirits PSA contest and statewide prevention, enforcement, and education alcohol conferences. 
 
Mr. Wooton currently serves on the Commission for Drunk Driving Prevention and is secretary of the West Virginia Retail Liquor Licensing Board (RLLB). The RLLB successfully conducted bidding for the 2020-2030 licensing period and generated more than $53 million for the WV General Revenue Fund.
A 1984 graduate of the West Virginia University College of Business and Economics with a Bachelor of Science in Business Administration Mr. Wooton, prior to his career with the WVABCA, worked for nearly 12 years in the hospitality, food and beverage industry. Mr. Wooton resides in Beckley, WV with his wife Debra and enjoys hunting, fishing, golf and is an avid WVU sports fan.
 
Becky Schlauch
Administrator/Chair-Elect
Montana Department of Revenue, Liquor Control Division
Mrs. Schlauch became the Administrator of the Department of Revenue's Liquor Control Division in July of 2017 and is brand new to the liquor industry. Mrs. Schlauch holds a Bachelor of Science in Business Administration as well as an MBA from the University of Montana. Prior to becoming the Liquor Control Division Administrator, Mrs. Schlauch was the Administrator for the Business and Financial Services Division for the Montana Department of Public Health and Human Services (DPHHS). While at DPHHS she earned a Governor's Award for her role in Medicaid expansion that provided health insurance to an additional 70,000 Montanans. Mrs. Schlauch came to state service after almost 15 years of newspaper finance work where she earned a Lee Enterprises President's Award. Mrs. Schlauch and her husband, Pat, have six children and four grandchildren.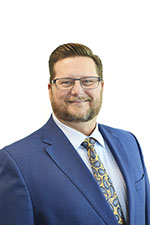 J. Neal Insley
President & CEO
National Alcohol Beverage Control Association
J. Neal Insley became President & CEO of National Alcohol Beverage Control Association (NABCA) on October 2, 2021 and served as Senior Vice President and General Counsel since April 2015. He has worked in the area of beverage alcohol law, legislation and/or policy at the state, national and international level. In the private practice of law, he focused on hospitality and beverage alcohol law and policy, government affairs, administrative law and regulatory/policy issues. He also served as the chairman of the Virginia Alcoholic Beverage Control Board (Va. ABC) and as chairman of NABCA. Neal began his career in law enforcement and held the position of special agent with the Va. ABC while attending law school part-time at nights and weekends. Within the beverage alcohol industry, he has served as a regulator, attorney, administrative law judge, and business leader.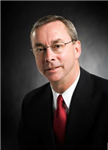 Jeffrey R. Anderson
Director
Idaho State Liquor Division
Mr. Anderson serves citizens of the Gem State in two roles. Governor C.L. "Butch" Otter appointed him as Director of the Idaho Lottery on January 9, 2007, and as Director of the Idaho State Liquor Division (ISLD) on April 30, 2010. 
He is a member of Governor Otter's Cabinet, a Past-President of the Multi-State Lottery Association (MUSL) Board of Directors, a Past-Chairman of the National Alcohol Beverage Control Association (NABCA) Board of Directors, and a Past-President of the North American Association of State and Provincial Lotteries (NASPL) Board of Directors. 
Mr. Anderson came to state service after twenty-six years in broadcasting, most recently as Vice President and General Manager of CBS television affiliates KBOI (Boise) and KIDK (Idaho Falls). While in local broadcasting, he was involved in a number of executive board-level posts for the Idaho State Broadcasters Association, including legislative liaison representing the industry's interests to Congress and the Idaho Legislature. He was the 2001 recipient of the National Association of Broadcasters Service to America Award for Service to Children. Mr. Anderson received his Bachelor of Science, Business Administration degree from California State University, Chico. He is the father of four children, grandfather of four, and resides in Boise, Idaho with his wife of 35 years, Theresa Anderson.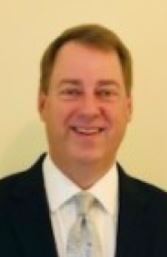 Hank Bauer
Chairman
North Carolina Alcoholic Beverage Control Commission
Hank Bauer was appointed Chairman of the North Carolina Alcoholic Beverage Control Commission by Governor Roy Cooper in December 2021. 
Mr. Bauer was born and raised in North Carolina and brings over 30 years of industry experience to this role. Prior to serving as Chairman of the NC ABC Commission, Mr. Bauer was General Manager at Empire Distributors, where he also served as the Director of Sales and On-Premise Director. He was previously the North Carolina, South Carolina and Georgia District Manager for Boston Beer Company and a District Manager and Sales Representative for Blue Ridge Beverage. 
Throughout his career, Mr. Bauer has emphasized the importance of strategic budget development, systems optimization, team-building, and enhancing supplier-partner relationships that accelerate growth and profitability. 
Mr. Bauer earned his Bachelor of Science degree from Western Carolina University. He currently resides in Charlotte, NC with his wife Moira. Their two children, Henry and Brian, also live and work in Charlotte.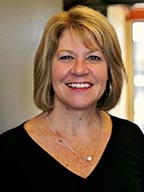 Kristin Beltzer
Commissioner
Michigan Liquor Control Commission
Kristin Beltzer was appointed as an Administrative Commissioner to the Michigan Liquor Control Commission in April 2022 and reappointed on June 13, 2023 as Chair. Her current term expires June 12, 2027. With over 25 years in executive leadership and senior management, Kristin Beltzer founded KB Collaborative in 2019, a business consulting and public affairs firm. Prior to stepping into the entrepreneurial world, she served as the Director of Appointments in the Executive Office of Governor Rick Snyder, as well as Executive Vice President and Chief Marketing Officer for the Lansing Regional Chamber of Commerce, where she was responsible for business development, strategy, and providing management and policy direction to the organization. She also worked for former Lt. Gov. Dick Posthumus and spent 17 years on the staff of the Michigan Legislature. Kristin also chaired the Haslett Board of Education, serving as a trustee from 2003-2016, in addition to serving on the Michigan Education Trust Board of Directors (MET), the Governor's Talent Investment Board, and the Arts Council of Greater Lansing. She currently serves as the President of the Board of Education for PrepNet Virtual Academy, a Grand Valley State University sanctioned charter school in West Michigan, and as a Board Trustee for PARC, a center serving adults and children with developmental disabilities in St. Petersburg, Florida. Kristin holds a Bachelor of Arts in Communications and Public Relations from Michigan State University, and a Master of Public Administration (M.P.A.) from Western Michigan University.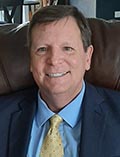 Michael Boardman
Director
Maine Bureau of Liquor Operations
Michael Boardman is a native of Maine and began his career in public service in 2000 with the Maine Bureau of Alcoholic Beverages & Lottery Operations. He began as a Lottery Marketing Representative before transitioning to the Alcoholic Beverage side of the bureau as the Assistant Director of Liquor Operations. Mr. Boardman held this position for several years before taking on the role of Lottery Marketing Manager and then as Deputy Director.
Prior to joining public service, Mr. Boardman spent fifteen years in the private sector working for global lottery corporations Scientific Games International and GTECH Corporation holding several positions including Regional Customer Service Manager and Regional Director of Marketing
Mr. Boardman serves on the Board of Directors of the National Association of State and Provincial Lotteries (NASPL) and Multi-State Lottery Association. In addition, he serves on the Tri-State Lottery Finance Committee and NASPL Responsible Gaming Committee.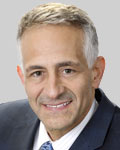 Jim Canepa
Superintendent
Ohio Department of Commerce, Division of Liquor Control
James "Jim" Canepa is Superintendent of the Division of Liquor Control. He joined the division in February 2017 to provide project leadership for the Liquor Modernization Project (LMP), the state's effort to modernize systems and processes across the liquor enterprise. Under Canepa's leadership, the division has replaced a 40-year-old inventory system with the Microsoft Dynamics AX system, added 17 new Liquor stores towards the goal of 20 by January 2019, reduced delisted inventory by 58% (75,418 bottles) since November 2017, and has started the process of enterprise-wide merchandise-category optimization with 125 of 465 Liquor stores scheduled to be re-set by October 2018.
Prior to joining the division, Canepa served as Chief of Staff and Legal Affairs for the Ohio Environmental Protection Agency. In this role, he managed the Agency's Legal Affairs, regulatory compliance and enforcement, and criminal investigation and enforcement. He has served in numerous leadership roles in Ohio state government, including Chief Legal Counsel with the Ohio Department of Public Safety, Deputy Inspector General with the Office of the Ohio Inspector General and First Assistant Attorney General for the Ohio Attorney General. In these roles, he was responsible for overseeing legal affairs, complex projects and process improvements. Canepa began his career with the Franklin County, Ohio, Prosecutor's Office, where he served as an Appellate Prosecutor and a Senior Trial Prosecutor. In those roles, he defended felony convictions in the Tenth District Court of Appeals (Ohio) and the Ohio Supreme Court, and supervised and litigated felony criminals in trials in common pleas court, respectively.
Throughout his career, Canepa has been recognized for his exemplary work and was honored with the Outstanding Advocacy award from the National Association of Government Attorneys, the Caulley Award for Outstanding Victims Service and a Resolution of Recognition from the Office of Governor George V. Voinovich. Canepa earned a Juris Doctor from Capital University Law School, and a bachelor of science degree in business administration from Bowling Green State University.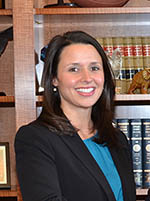 Tiffany Clason
Director
Utah Department of Alcoholic Beverage Services
Tiffany Clason is an experienced and dedicated public servant. With over 12 years of experience in government at the federal, state, and local level, Tiffany has a reputation for effective stakeholder engagement, nurturing bipartisan relationships, crisis management, data-driven strategies, and building vibrant and respectful work environments. She worked in the U.S. Senate for David Vitter, served as Utah Governor Gary Herbert's Director of Constituent Services, and most recently served as District Director for Utah Congressman Ben McAdams. 
 
Prior to her career in government, Tiffany worked in the food and beverage industry in London. There she successfully executed the launch of a high-end artisan bread line where she developed and deployed best practices in product training programs and brand integrity, expanded market share, and grew retail sales. Tiffany completed a B.A. and M.Ed. at Louisiana State University.
 
Tiffany lives in Salt Lake County with her husband Stuart and their two children.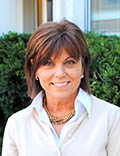 Kathie Durbin
Director
Montgomery County Alcohol Beverage Services
Ms. Durbin joined the Montgomery County Alcohol Beverage Services (Formerly Dept of Liquor Control) in 2002 as a Community Outreach Manager. In 2005, she accepted the position as the Division Chief of Licensure, Regulation and Education supervising alcohol licensure, policy, education, legislative initiatives and compliance. Currently, she is Acting Director of Alcohol Beverage Services, which in addition to its regulatory role, serves as the wholesaler of beer, wine and spirits in the county and operates 26 retail beer, wine and spirits stores.
Early in her career, Ms. Durbin played a major role developing the certified alcohol beverage server training for the Restaurant Association of Maryland Hospitality. Later, as the Executive Director of the Montgomery County Restaurant Association, Kathie worked closely with the business community. She collaborated with local agencies and the executive board to craft meaningful alcohol legislation to benefit small business. Later, as a state certified alcohol prevention specialist, Kathie worked for the Montgomery County Health and Human Services where she managed state grants, mini-grants and the county substance abuse prevention network.
Ms. Durbin is the current President of the Maryland Alcohol Licensing Association (MALA) and a member of the National Alcohol Beverage Control Association Regulatory Committee. She is a longtime board member of the Responsible Hospitality Institute and the Responsible Retailing Forum. She was recognized in 2016 by the National Alcohol Licensing Professional Association (NALCP) for Innovation and Leadership and again in 2017 by the Center for Alcohol Policy (CAP) as Regulator of the Year. She is considered an expert in the field of alcohol regulation, education and policy. She is a graduate of the University of Maryland in Baltimore with a concentration in Social Work/Psychology. 

Chris Graham
Commissioner
Department of Revenue, State of Mississippi
On July 13, 2020, Governor Tate Reeves named Chris Graham as Commissioner of the Mississippi Department of Revenue for a partial term ending in 2022. Governor Reeves reappointed Mr. Graham to a full six-year term in 2022. The Mississippi Senate unanimously confirmed both appointments.
As Commissioner of Revenue, Graham works with a staff of over 600 employees who are responsible for collecting tax revenues that support state and local governments in Mississippi as well as titling and registration of motor vehicles, monitoring ad valorem assessments throughout the state, enforcement of Mississippi's Prohibition and Local Option Law, operating as the wholesale distributor of alcoholic beverages, and enforcement of Mississippi's Medical Cannabis Act. He also serves as an ex-officio board member of the Mississippi Lottery Corporation and the Mississippi License Tag Commission.
Mr. Graham serves as the gubernatorial appointee on the board of trustees for the Public Employees Retirement System of Mississippi which is responsible for administering retirement benefits for all state and public education employees, sworn officers of the Mississippi Highway Safety Patrol, other public employees whose employers have elected to participate, and elected members of the Mississippi Legislature. 
Mr. Graham is a past president and member of the board of directors of the Southeastern Association of Tax Administrators that includes tax administration agencies of twelve southeastern states. He also serves as a member of the board of directors of the National Alcohol Beverage Control Association which is a national association representing jurisdictions that directly control the distribution and sale of alcohol within their borders.
Mr. Graham previously served as the Senate Budget Officer for the Mississippi Legislative Budget Office and as Assistant Director and Counsel for the Mississippi Ethics Commission. He obtained a Bachelor of Accountancy and Juris Doctor from the University of Mississippi, and a Master of Accountancy from Millsaps College. He is married and has two children.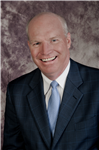 Tim Holden
Chairman
Pennsylvania Liquor Control Board
Tim Holden  was first nominated to the Pennsylvania Liquor Control Board by Governor Tom Corbett on June 14, 2013 and was unanimously confirmed by the state Senate on Nov. 13, 2013. Mr. Holden was named chairman of the PLCB by Governor Tom Wolf on Feb. 17, 2015. Mr. Holden was nominated to a second term by Governor Wolf on May 18, 2016 and was unanimously confirmed by the state Senate on June 29, 2016.
Mr. Holden is a native of St. Clair, Schuylkill County. After attending St. Mary's Elementary School and St. Clair Area High School, Mr. Holden received an athletic scholarship to Fork Union Military Academy, completing one year of college prep. Mr. Holden earned a football scholarship to the University of Richmond, but an illness cut short his football career. Mr. Holden completed his education at Bloomsburg University, receiving a Bachelor of Arts degree in sociology.
In 1980, he earned his license as an insurance broker and real estate agent. Mr. Holden went on to work as a probation officer, was sergeant-at-arms for the Pennsylvania House of Representatives and served as sheriff of Schuylkill County from 1985 to 1992.
Mr. Holden was a member of Congress for 10 terms, representing the Sixth District from 1993 to 2002 and the 17th District from 2003 to 2012. The Sixth District was comprised of Schuylkill and Berks counties, as well as part of Northumberland and Montgomery counties. The 17th District was comprised of Schuylkill, Dauphin, and Lebanon counties, as well as parts of Perry and Berks counties.
Mr. Holden was a member of the House Agriculture Committee since 1993 and served as vice chairman of that committee in the 110th and 111th Congresses. Mr. Holden was named chairman of the committee's Subcommittee on Conservation, Credit, Energy and Research during the 110th and 111th Congresses, and he served on the Livestock, Dairy and Poultry subcommittee. In the 105th Congress, Mr. Holden was appointed to the Transportation and Infrastructure committee.
Mr. Holden and his wife, Gwen, live in St. Clair.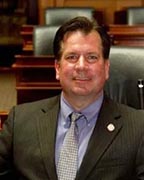 Timothy Hugo
Chairman
Virginia Alcoholic Beverage Control Authority Board
Tim Hugo is the chairman of the Virginia Alcoholic Beverage Control Authority Board.
He served in the Virginia House of Delegates from 2003 to 2020 where he was elected as Majority Caucus Chairman for ten years.
Currently, he is Executive Director of the Free File Alliance (a public-private partnership providing free federal tax returns to low and moderate income Americans) and CERCA.
Hugo worked for the Committees on House Administration, Public Works and Transportation; and was Chief of Staff to the Chairman of the Transportation and Infrastructure Committee.
At the Pentagon, he was a Special Assistant as liaison to the House and Senate Intelligence committees.
At the age of twenty-eight, he quit his job on Capitol Hill and enlisted in the U.S. Army Reserve.
Hugo earned his Bachelor of Arts degree from the College of William and Mary. Later, he received a Kodak Fellowship, Senior Managers in Government Program at the John F. Kennedy School of Government, Harvard University.
Tim and his wife Paula have four children and reside in Clifton, Virginia.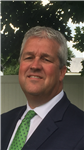 Martin Manahan
Chair
Vermont Department of Liquor Control
Mr. Manahan hails from a family rich with a history of community service. Currently, Mr. Manahan serves as the Director of Operations and Business Development for the City of St. Albans City.
Over the last several years he has been deeply involved in the revitalization of downtown St. Albans including a 4 million-dollar streetscape redevelopment, the development of a 5 deck parking garage which services a newly built 84 room Downtown Hampton Inn, and a 40,000 square foot State of Vermont office building. Mr. Manahan has served on the St. Albans City Zoning Board; the Development Review Board; President of the City Council and Mayor of the City of St. Albans for three terms. Mr. Manahan also serves on the Northwest Regional Planning Board, the St. Albans City Downtown Board, Board of Civil Authority and Justice of the Peace.
Over the years Mr. Manahan has also served his local community in a number other of capacities, including youth baseball, football and hockey coach, he has received a number of civic involvement awards and recognition, including the Timothy Bovat Community Service award.
Mr. Manahan lives in St. Albans City with his wife Lisa and four children. Mr. Manahan enjoys spending time hunting the beautiful woods of Vermont or spending time at their camp on Lake Champlain.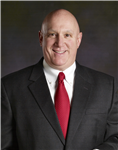 Joseph W. Mollica
Chair
New Hampshire Liquor Commission
Mr. Mollica was first appointed to the New Hampshire Liquor Commission (NHLC) in January of 2010 and has served as Chairman since 2011. During his tenure, Chairman Mollica has overseen a consistent growth in sales and transformation of the state's NH Liquor & Wine Outlet stores into a nationally recognized brand through a combination of extensive store renovations and relocations, investments in customer service training, warehousing and information technology, and by strengthening relationships with brokers, suppliers and licensees.
Since assuming the Chairmanship, NHLC has received numerous accolades, including being named by the Washington Post as the "Best State in the Country for Wine Drinkers," the "Third best state for buying bourbon" by BreakingBourbon.com and "One of the best places in the country to find rare spirits" by Serious Eats. In 2014, the New Hampshire Winery Association recognized Chairman Mollica as "retailer of the year" for his support of New Hampshire's emerging winemaking industry which experienced a 76% increase in sales since he assumed leadership.  In 2015 and 2016, StateWays Magazine awarded NHLC Control State Best Practice Awards for its first-of-its-kind web-ordering app and best warehouse innovation.  In 2017, StateWays recognized the "Granite State's Greatness" by naming New Hampshire the nation's top control state.
Prior to his appointment, Chairman Mollica's background included extensive restaurant ownership experience, successful partnerships with state and local government agencies, and over 25 years as a self-employed entrepreneur. Chairman Mollica holds a Bachelor of Science in Culinary Arts and Food Service Management from Johnson & Wales University, Providence, RI. Chairman Mollica resides with his wife Allison in East Concord, NH.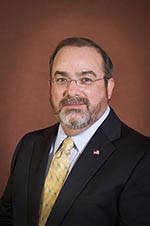 Tom Montoya
Administrator
Wyoming Department of Revenue Liquor Division
Tom Montoya serves as Administrator of the Wyoming Department of Revenue Liquor Division. Tom began his career with the state of Wyoming in 1991 with the Wyoming Highway Patrol Port of Entry Division. In 1993, he moved to the Wyoming Liquor Commission and worked his way through the ranks to become Chief of Enforcement. Tom was appointed by Governor Freudenthal to serve on the Governor's Council on Impaired Driving and the Governor's Leadership Team on Impaired Driving. Governor Mead has appointed Tom to the Governor's Council on Impaired Driving and the Wyoming Health Prevention Consortium. Tom retired in May of 2021 and was asked by Governor Gordon to return to service in July of 2021. Tom also sits on the Wyoming Association of Sheriffs and Chiefs of Police Alcohol Issues Committee. Tom was a thirty-year member of the Board of Directors for Western Vista Federal Credit Union serving 9 years as Chairman. Tom holds a BS in Business from the University of Wyoming.
Mary Mosiman
Director
Iowa Department of Revenue
Mary Mosiman was appointed Director of the Iowa Department of Revenue on March 29, 2023 by Governor Kim Reynolds. Previously, Mary was the Department's Deputy Director and Tax Management Division Administrator.
Effective July 1, 2023 the Iowa Alcoholic Beverage Division and theIowa Lottery were aligned to join the Iowa Department of Revenue. 
Mary graduated from Hubbard High School and earned a Bachelor of Science in Business/Accounting from Iowa State University. A certified public accountant, Mary's career also includes having served as Iowa's Auditor of State from May 2013 through December 2018; Deputy of Elections for the Iowa Secretary of State from January 2011 to May 2013; and Story County Auditor from January 2001 to December 2010. 
A native of Hubbard, Iowa, Mary values her farm-family background. She and her husband Dan reside in rural Ames.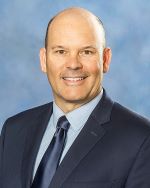 Craig Prins
Director
Oregon Liquor and Cannabis Commission
Craig Prins is a long-time public servant with 24 years of service to the State of Oregon. Craig has been serving as the Executive Director of the Oregon Liquor and Cannabis Commission since February 2023. Over the past eight months, he has been filling key leadership positions and working with staff to move large scale projects through the legislative process to include building a new warehouse and several important IT projects.
Prior to his service at the OLCC, Craig worked for seven years as Inspector General for the Oregon Department of Corrections. Craig took a two-year break and moved to Washington DC where he was the Director of Research at the Public Safety Performance Project, Pew Charitable Trusts.
Craig served as Executive Director of the Oregon Criminal Justice Commission from 2004-2014. Early in his career, he was Deputy Director at the Oregon Department of Public Safety Standards & Training and Counsel to the House and Senate Judiciary Committees. Craig also practiced law as a Deputy District Attorney in Multnomah County. Mr. Prins earned his JD from Notre Dame Law School and has been a member of the Oregon State Bar for 26 years.
Craig grew up in Southern Oregon and now lives in Salem with his wife Natalie. They have two daughters and a Cavalier King Charles Spaniel named Maggie. Craig enjoys biking, golf, fishing, hiking, and watching Notre Dame football.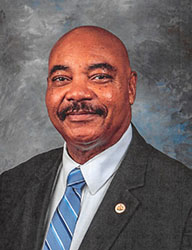 Curtis Stewart
Administrator
Alabama Alcoholic Beverage Control Board
Curtis Stewart, Administrator of the Alcoholic Beverage Control Board, was appointed to serve in Governor Kay lvey's cabinet on December 9, 2022. In this role, he oversees the distribution, licensing and enforcement of alcoholic beverages and related laws in the state of Alabama. 
Prior to his appointment, Stewart served as Deputy Commissioner of the Alabama Department of Revenue. He held this position for a decade after working his way through the department's ranks since his start there in 1991. He also led the department's Tax Policy and Research Division from 2008 to 2012. 
This Greenville, Alabama native holds a Bachelor of Science degree from the Commerce School of the prestigious Washington and Lee University in Lexington, Virginia. Stewart began his career in the Atlanta office of Peat, Marwick, Mitchell, and Co., Certified Public Accountants (now KPMG) and has also worked as a sole practitioner in public accounting in the Atlanta, Georgia area. 
Stewart is married to the former Lisa Sims. Together, they have three adult children and six grandchildren.