Publications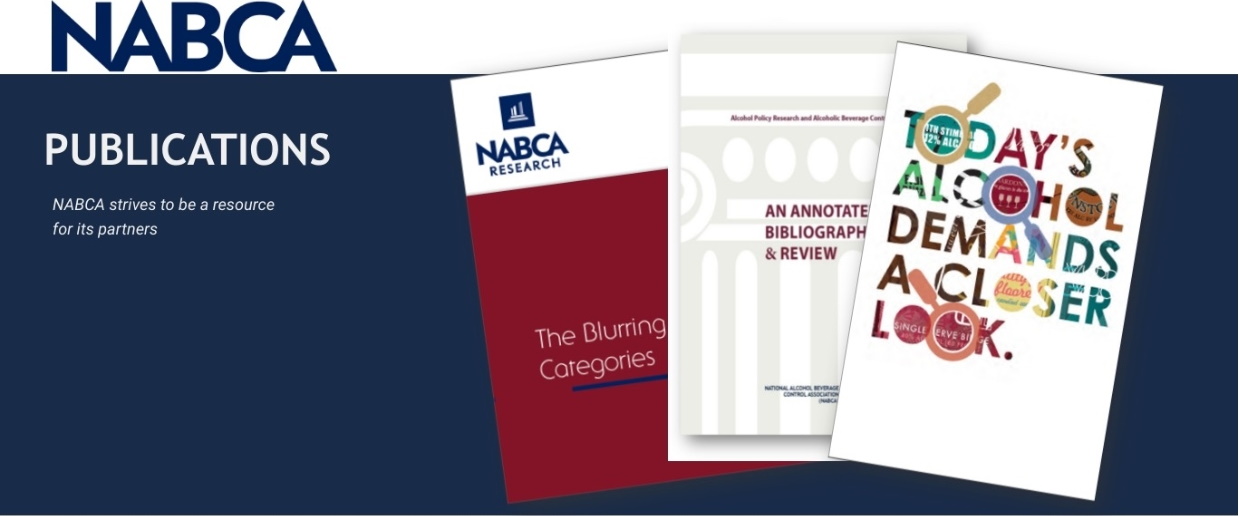 NABCA has several publications to educate and inform the public about alcohol policy and regulation. White papers and webinars exploring issues and current trends on key topics are also available for download. Peer-reviewed/scientific studies about alcohol issues and trends are also available through The Collection: An Alcohol Research Summary.
For more information, please send requests to publications@nabca.org or call the Public Policy and Communications Department at 703-578-4200.
Subscribe to our Daily News Update to stay current on the latest headlines related to alcohol.
Publications
Product Thumbnail
Product Description

Alcohol Beverage Control Jurisdictions: A Community Choice

This publication gives a historical overview of the Control System concept, an outline of how Control Systems work and generate revenue, and a brief history and description of NABCA's role as the national association of the Control States.

Journal of Medicine and Law: Article

This article gives the history of the 21st Amendment along with the acts, clauses and court cases that had major influences on the law. It explains in detail why states have the right to control alcohol regulation over the Federal Government, and why states choose to use the three-tier system. The article also looks into alcohol pricing and how it affects public health.

The Blurring of Alcohol Categories

This report looks at the trend of new beer and wine products with higher alcohol content than the public may realize. A blurring of the traditional alcohol categories of beer, wine, and distilled spirits is occurring as a result of these new products. Because it is not required that beer and wine labels provide alcohol content, consumers may be drinking products with a greater alcohol by volume than they realize. (updated 12/2015)

Today's Alcohol Demands a Closer Look

"Today's Alcohol Demands a Closer Look" is an easy to read booklet that highlights the changes occurring in the alcohol industry. Alcohol is a unique commodity and this booklet outlines why it should be treated as such. The booklet includes a brief history, addresses serving sizes and explains the numerous new products entering the marketplace, including sweet-flavored products, and new beer and malt products, and sizes.